30 juillet 2008
3
30
/

07
/

juillet
/

2008
18:58
Quelques cartes réalisées pour les anniversaires de quelques amis.
Some cards made for the birthdays of my friends .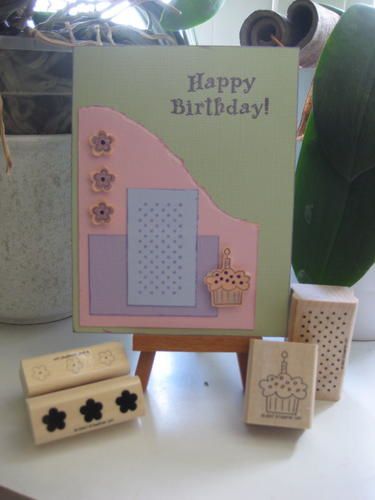 Papiers (papers) : Basic Grey
Tampons (stamps) : Stampin'Up! set "trio pour toi" ( three for you punch set)
Encre (ink) : Stampin'Up! et stylo gel violet ( stampin'up! & gel pen purple)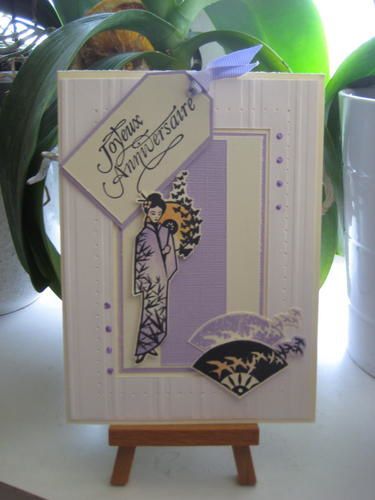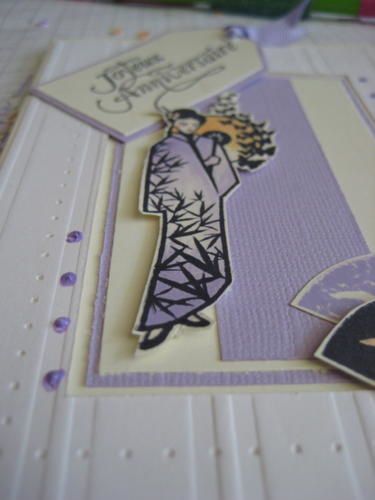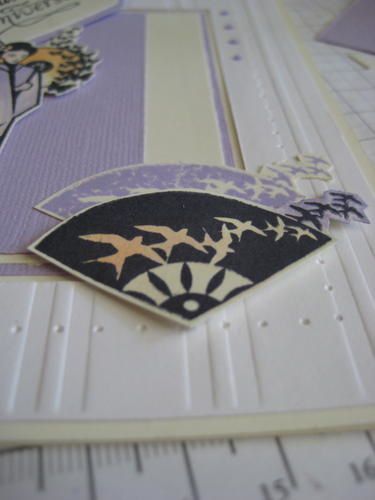 Papiers (papers): DCWV,Stampin'UP & Basic Grey
Tampons ( stamps) Inkadinkado
Encres ( inks) : stampin'Up! & Stazon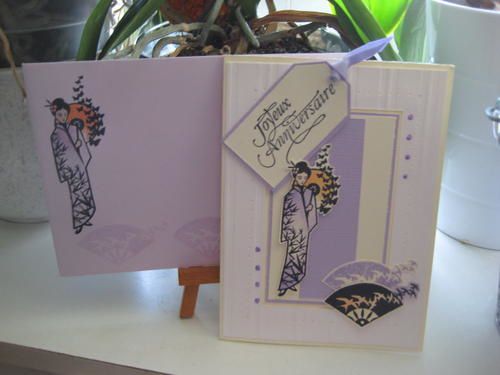 Cette carte était pour l'anniversaire de mon amie Françoise alias Franoise sur le forum de Lavande.
J'ai colorisé les tampons avec les encres et les pinceaux à réservoirs ,façon aquarelle.
This card was for my friend Françoise (alias Franoise),for her birthday.
I colorised the stamps with the inks and the aqua painters.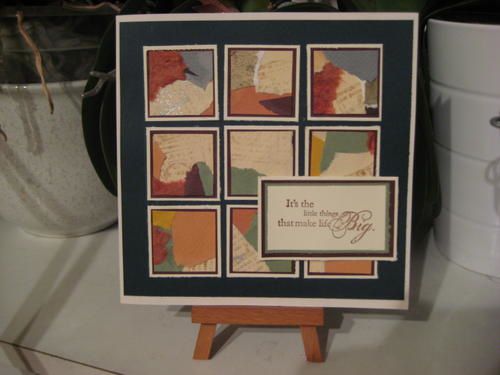 Celle ci ,je l'ai faite pour mon collègue Georges en m'essayant à la technique du "serenpidity".
Je me suis bien amusée à utiliser mes chutes de papier,à les tamponner et à les déchirer.
I made this one for my collègue Georges 's birthday,trying the "serenpidity"'s technique.
I had a great fun to use my "paper scraps",to stamp them and to tear them.